Dallas-based Merit Homes provides real time updates of all properties for sale so you have direct access to homes throughout the Dallas Metroplex. Contact us today to sell or buy your next property! (214) 903-6727
Written by guest blogger, Sharon Wagner
As our loved ones age, they often depend on us for assistance with daily tasks. It can be anything from getting dressed or preparing meals to going out in public or just being a friend. Liberty HomeCare and Hospice Services notes that being near family and socializing with them offers many benefits like longer life, better mental health, and even a stronger immune system.
The key to longevity is to keep the person you love healthy and happy. This can be done by moving closer to them, which means relocating your business as well if you're a business owner. Moving closer will help them feel safer and more secure, which will make them happier in their life and in their retirement.
The best time for you to move closer is when they are still healthy and mobile but not as active as before. The other option is when they are no longer able to live on their own.
Moving close will allow your loved one to maintain a certain level of independence while being near you at the same time. It will also help them get the care they need without having to leave home or move into a nursing home. If you're a small business owner with aging parents and planning to move, Merit Homes has some tips and resources to help you.
Your First Point of Contact
Your first point of contact when you plan a move should be a qualified real estate agent for the area you're moving to. You should be able to use their site to search for homes digitally, so you're not spending valuable time traveling to and from your target city until you've narrowed the list of options online.
The Realtors at Merit Homes offer a digital resource for buying and selling homes in the Dallas Metroplex. You can have real-time updates of all properties for sale so you have direct access to everything you need to know, including all current market statistics and listings.
When you're checking out which moving company to use, you want to make sure that you're getting one that has good reviews and that will properly manage your belongings. Filter for things that are important to you, such as piano movers near me. When meeting with a moving company to get a quote, ask about any discounts they may offer for things like flexibility with your move date.
Moving as a Business Owner
As in all things, early planning is crucial to making things go off without a hitch. Use an organizing tool like Google Keep to tick off tasks as they are completed. This is a tool that lets everyone on your team get on the same page so you can keep track of what chores have been completed and what duties are still outstanding. This list-sharing system can be accessed on either your Android or iPhone.
IT and tech are areas that can cause issues when relocating to a new location as a business. Plan with your IT team about how you'll get up and running once you've moved.
In order to minimize downtime as much as possible, you should have a few people working remotely during the move so that you are not completely offline during this period.
Give your clients and vendors a heads up early enough for them to address their own business concerns. Plan to update your business and marketing materials with your new address so that as soon as you have the details you can make it happen quickly.
Store business items you need to keep safe and separate from your personal belongings in order to ensure their safety. Check prices in your current city and your target city to find the one that offers the best value. For instance, a storage unit in Beacon Falls, CT, can start at $111 per month, but in Dallas, the prices start at $34 for a small unit according to CubeSmart Self Storage.
And finally, expect there to be some glitches along the way, but celebrate with everyone once you've had a successful move.
Planning your move early and contacting a qualified Realtor like Matt Braun at Merit Homes can go a long way to giving you the best outcome possible. And using storage for your business items and getting employees to work remotely means a lot less downtime for your company. Moving closer to your senior loved one can bring a lot of benefits, such as increased quality time, lower stress levels, and less loneliness.
If you're following along with the news today, you've heard about rising inflation. Today, inflation is at a 40-year high. According to the National Association of Home Builders (NAHB):
"Consumer prices accelerated again in May as shelter, energy and food prices continued to surge at the fastest pace in decades. This marked the third straight month for inflation above an 8% rate and was the largest year-over-year gain since December 1981."
With inflation rising, you're likely feeling it impact your day-to-day life as prices go up for gas, groceries, and more. These climbing consumer costs can put a pinch on your wallet and make you re-evaluate any big purchases you have planned to ensure they're still worthwhile.
If you've been thinking about purchasing a home this year, you're probably wondering if you should continue down that path or if it makes more sense to wait. While the answer depends on your situation, here's how homeownership can help you combat the rising costs that come with inflation.
Homeownership Helps You Stabilize One of Your Biggest Monthly Expenses
Investopedia explains that during a period of high inflation, prices rise across the board. That's true for things like food, entertainment, and other goods and services, even housing. Both rental prices and home prices are on the rise. So, as a buyer, how can you protect yourself from increasing costs? The answer lies in homeownership.
Buying a home allows you to stabilize what's typically your biggest monthly expense: your housing cost. When you have a fixed-rate mortgage on your home, you lock in your monthly payment for the duration of your loan, often 15 to 30 years. James Royal, Senior Wealth Management Reporter at Bankrate, says:
"A fixed-rate mortgage allows you to maintain the biggest portion of housing expenses at the same payment. Sure, property taxes will rise and other expenses may creep up, but your monthly housing payment remains the same. That's certainly not the case if you're renting."
So even if other prices increase, your housing payment will be a reliable amount that can help keep your budget in check. If you rent, you don't have that same benefit, and you won't be protected from rising housing costs.
Investing in an Asset That Historically Outperforms Inflation
While it's true rising home prices and higher mortgage rates mean that buying a house today costs more than it did even a few months ago, you still have an opportunity to set yourself up for a long-term win. That's because, in inflationary times, you want to be invested in an asset that outperforms inflation and typically holds or grows in value.
The graph below shows how the average home price appreciation outperformed the average inflation rate in most decades going all the way back to the seventies – making homeownership a historically strong hedge against inflation (see graph below):
So, what does that mean for you? Today, experts forecast home prices will only go up from here thanks to the ongoing imbalance of supply and demand. Once you buy a house, any home price appreciation that does occur will grow your equity and your net worth. And since homes are typically assets that grow in value, you have peace of mind that history shows your investment is a strong one.
That means, if you're ready and able, it makes sense to buy today before prices rise further.
Bottom Line
If you've been thinking about buying a home this year, it makes sense to act soon, even with inflation rising. That way you can stabilize your monthly housing cost and invest in an asset that historically outperforms inflation. If you're ready to get started, let's connect so you have expert advice on your specific situation when you're ready to buy a home.
Check out some tips from the experts below!
Once you've applied for a mortgage to buy a home, there are some key things to keep in mind. While it's exciting to start thinking about moving in and decorating, be careful when it comes to making any big purchases. Here are a few things you may not realize you need to avoid after applying for your home loan.
Don't Deposit Large Sums of Cash
Lenders need to source your money, and cash isn't easily traceable. Before you deposit any amount of cash into your accounts, discuss the proper way to document your transactions with your loan officer.
Don't Make Any Large Purchases
It's not just home-related purchases that could disqualify you from your loan. Any large purchases can be red flags for lenders. People with new debt have higher debt-to-income ratios (how much debt you have compared to your monthly income). Since higher ratios make for riskier loans, borrowers may no longer qualify for their mortgage. Resist the temptation to make any large purchases, even for furniture or appliances.
Don't Co-Sign Loans for Anyone
When you co-sign for a loan, you're making yourself accountable for that loan's success and repayment. With that obligation comes higher debt-to-income ratios as well. Even if you promise you won't be the one making the payments, your lender will have to count the payments against you.
Don't Switch Bank Accounts
Lenders need to source and track your assets. That task is much easier when there's consistency among your accounts. Before you transfer any money, speak with your loan officer.
Don't Apply for New Credit
It doesn't matter whether it's a new credit card or a new car. When you have your credit report run by organizations in multiple financial channels (mortgage, credit card, auto, etc.), it will have an impact on your FICO® score. Lower credit scores can determine your mortgage interest rate and possibly even your eligibility for approval.
Don't Close Any Accounts
Many buyers believe having less available credit makes them less risky and more likely to be approved. This isn't true. A major component of your score is your length and depth of credit history (as opposed to just your payment history) and your total usage of credit as a percentage of available credit. Closing accounts has a negative impact on both of those aspects of your score.
In Short, Consult an Expert
To sum it up, be upfront about any changes when talking with your lender. Blips in income, assets, or credit should be reviewed and executed in a way that ensures your home loan can still be approved. If your job or employment status has changed recently, share that with your lender as well. Ultimately, it's best to fully disclose and discuss your intentions with your loan officer before you do anything financial in nature.
Bottom Line
You want your home purchase to go as smoothly as possible. Remember, before you make any large purchases, move your money around, or make any major life changes, be sure to consult your lender – someone who's qualified to explain how your financial decisions may impact your home loan.
As the real estate market changes, it's important to have a running start on your home buying journey.
Here are three things to keep in mind — from mortgage rates to buying power — as you navigate the housing market.
What's going on with mortgage rates?
As consumers, we have been spoiled with historically low interest rates that held out for an uncommonly long time. As interest rates begin to fluctuate, it is common to feel concern, especially for first-time home buyers.
Understanding the cause and effect behind rate increases can help reduce worry over market changes. Interest rates directly influence a buyer's buying power. Real estate agents can help you understand what this means and what steps you can take to better prepare for it.
I often advise clients to check with the financing institution with whom they have a working relationship. This institution will already have your financial history and a personal gain in maintaining your business. They are best equipped to help you understand your buying power.
Know your buying power
Increased interest rates will increase mortgage payments, and this ultimately influences how much buying power you have. Knowing your buying power is an important factor when it comes to entering the housing market.
It is especially important to understand what you can afford monthly (in terms of payments) and how much of a down payment you need to get the monthly payments where you need them. Many people would rather look for lower costs vs. having to produce more of a down payment, but it is always good to have options.
Don't be afraid to shop lenders
I have a working relationship with several lenders, and I encourage my clients to shop around for the best rate when going through the pre-approval process. A home is one of the largest purchases you will ever make, and even though refinancing is an option later down the road, you should feel confident in your purchase and the process of paying it off for the foreseeable future. Plus, it is always in the buyer's favor to come to the market prepared.
When selling your home, there are a number of tasks to take care of in order to ensure that your home is enticing to potential buyers.
If you happen to have a pool in your backyard, it is important to pay special attention to it as well. The pool is a part of your home – it is a selling point. Thus, it is crucial that you take care of it before selling.
Here is a quick and easy Summer pool checklist to look over and make sure that your pool will support your home-selling process!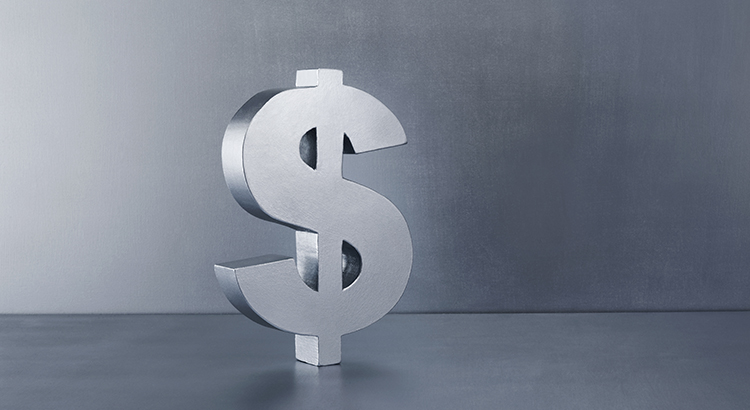 Experts in the real estate industry use a number of terms when they talk about what's happening with home prices. And some of those words sound a bit similar but mean very different things. To help clarify what's happening with home prices and where experts say they're going, here's a look at a few terms you may hear:
Appreciation is when home prices increase.
Depreciation is when home prices decrease.
Deceleration is when home prices continue to appreciate, but at a slower pace.
Where Home Prices Have Been in Recent Years
For starters, you've probably heard home prices have skyrocketed over the past two years, but homes were actually appreciating long before that. You might be surprised to learn that home prices have climbed for 122 consecutive months (see graph below):
As the graph shows, houses have gained value consistently over the past 10 consecutive years. But since 2020, the increase has been more dramatic as home price growth accelerated.
So why did home prices climb so much? It's because there were more buyers than there were homes for sale. That imbalance put upward pressure on home prices because demand was high and supply was low.
Where Experts Say Home Prices Are Going
While this is helpful context, if you're a buyer or seller in today's market, you probably want to know what's going to happen with home prices moving forward. Will they continue that same growth path or will home prices fall?
Experts are forecasting ongoing appreciation, just at a decelerated pace. In other words, prices will keep climbing, just not as fast as they have been. The graph below shows home price forecasts from seven industry leaders. None are calling for prices to fall (see graph below):
Mark Fleming, Chief Economist at First American, identifies a key reason why home prices won't depreciate or drop:
"In today's housing market, demand for homes continues to outpace supply, which is keeping the pressure on house prices, so don't expect house prices to decline."
And although housing supply is starting to tick up, it's not enough to make home prices decline because there's still a gap between the number of homes available for sale and the volume of buyers looking to make a purchase.
Terry Loebs, Founder of the research firm Pulsenomics, notes that most real estate experts and economists anticipate home prices will continue rising. As he puts it:
"With home values at record-high levels and a vast majority of experts projecting additional price increases this year and beyond, home prices and expectations remain buoyant."
Bottom Line
Experts forecast price deceleration, not depreciation. That means home prices will continue to rise, just at a slower pace. Let's connect so you can get the full picture of what's happening with home prices in our local market and to discuss your buying and selling goals.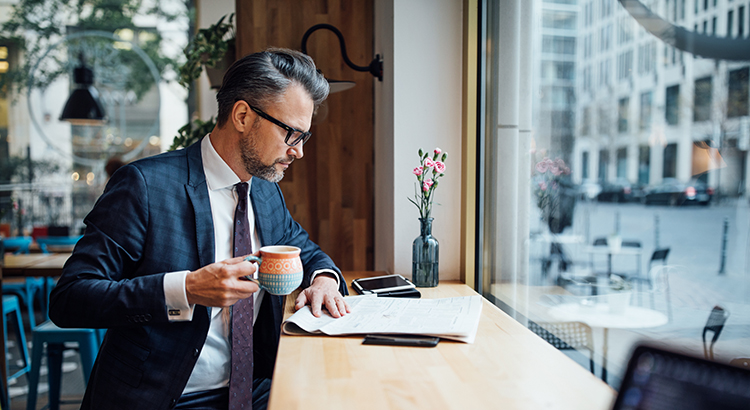 The housing market is at a turning point, and if you're thinking of buying or selling a home, that may leave you wondering: is it still a good time to buy a home? Should I make a move this year? To help answer those questions, let's turn to the experts for projections on what the second half of the year holds for residential real estate.
Where Mortgage Rates Will Go Depends on Inflation
While one of the big questions on all buyers' minds is where will mortgage rates go in the months ahead, no one has a crystal ball to know exactly what'll happen in the future. What housing market experts know for sure is that the record-low mortgage rates during the pandemic were an outlier, not the norm.
This year, rates have climbed over 2% due to the Federal Reserve's response to rising inflation. If inflation continues to rise, it's likely that mortgage rates will respond. Greg McBride, Chief Financial Analyst at Bankrate, explains it well:
"Until inflation peaks, mortgage rates won't either. Without improvement on the inflation front, we don't know where the interest rate ceiling will be."
Whether you're buying your first home or selling your current house to make a move, today's mortgage rate is an important factor to consider. When rates rise, they impact affordability and your purchasing power. That's why it's crucial to work with a team of professionals, so you have expert advice to help you make an informed decision about your best move.
The Supply of Homes for Sale Projected To Continue Increasing
This year, particularly this spring, the number of homes for sale has grown. That's partly due to more homeowners listing their houses, but also because higher mortgage rates have helped ease the intensity of buyer demand. Moderating buyer demand slows down the pace of home sales, which in turn helps inventory rise.
Experts say that growth will continue. Recently, realtor.com updated their 2022 inventory forecast. In the latest release, they increased their projections for inventory gains dramatically, going from a 0.3% increase at the beginning of the year to a 15.0% jump by the end of 2022 (see graph below):
More homes to choose from is great news if you're craving more options for your home search – just know that there isn't a sudden surplus of inventory on the horizon. Housing supply is still low, so you'll need to partner with an agent to stay on top of what's available in your market and move fast when you find the one. It's not going to be easy to find a home, but it certainly won't be as difficult as it has been over the past two years.
Home Price Forecasts Call for Ongoing Appreciation
Due to the imbalance between the number of homes for sale and the number of buyers looking to make a purchase, the pandemic led to record-breaking increases in home prices. According to CoreLogic, homes appreciated by 15% in 2021, and they've continued to rise this year.
Even though housing supply is increasing today, there are still more buyers than there are homes for sale, and that's maintaining the upward pressure on home prices. That's why experts are not calling for prices to decline, rather they're forecasting they'll continue to climb, just at a more moderate pace this year. On average, homes are projected to appreciate by about 8.5% in 2022 (see graph below):
Selma Hepp, Deputy Chief Economist at CoreLogic, explains why the housing market will see deceleration, but not depreciation, in prices:
"The current home price growth rate is unsustainable, and higher mortgage rates coupled with more inventory will lead to slower home price growth but unlikely declines in home prices."
For current homeowners looking to sell, know your home's value isn't projected to fall, but waiting to make your purchase does mean your next home could cost more as home prices continue to appreciate. That's why, if you're thinking about buying your first home or you're ready to make a move, it may make sense to do so now before prices climb higher. But rest assured, once you buy a home, that price appreciation will help grow the value of your investment.
Bottom Line
Whether you're a homebuyer or seller, you need to know what's happening in the housing market, so you can make the most informed decision possible. Let's connect to discuss your goals and what lies ahead, so you can determine the best plan for your move.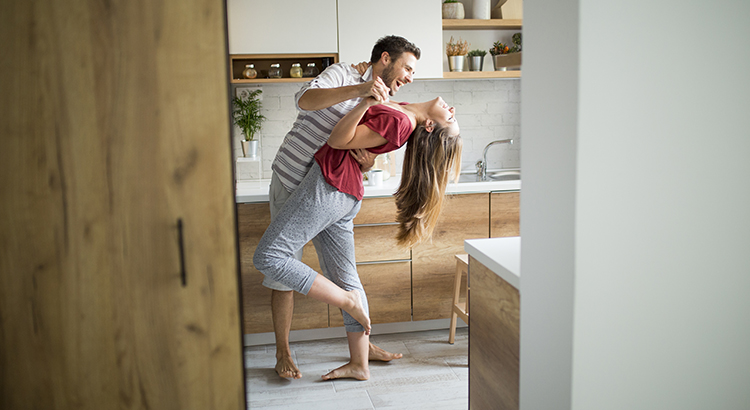 June is National Homeownership Month, and it's the perfect time to reflect on how impactful owning a home can truly be. When you purchase a house, it becomes more than just a space you occupy. It's your stake in the community, an investment, and a place you can put your stamp on.
If you're thinking about buying a home this year, here are some of the benefits you'll experience when you do.
The Emotional Benefits of Homeownership
Because it's a place that's uniquely yours, owning a home can give you a sense of pride and happiness in several ways.
Your Home Can Reflect Your Tastes and Personality
Investopedia puts it like this:
"One often-cited benefit of homeownership is the knowledge that you own your little corner of the world."
That knowledge can lead to a powerful, emotional connection to the place where you live. But so can the realization that your home will grow with you. Because it's yours, you have the freedom to make updates to it as your needs and tastes change. As Logan Mohtashami, Lead Analyst for HousingWire, says:
"The psychology is that this is yours and you're going to make it as good as possible because you're in for a long time, . . . "
And that can create a greater sense of ownership, pride, and connection with your home and your community.
It Can Enhance Your Neighborhood and Civic Engagement
Homeownership can lead you to get even more involved with your local area. After all, you're putting your roots down in a location and will want to do what you can to help improve it, much like your home. In a recent report, the National Association of Realtors (NAR) says:
"Living in one place for a longer amount of time creates and [sic] obvious sense of community pride, which may lead to more investment in said community."
The Financial Benefits of Homeownership
When you choose to become a homeowner, you're making a financial decision as well. That's because your home is also an investment.
It Can Help You Feel Financially Stable
Homeownership is truly one of the best ways to improve your long-term financial position. Not only will you have a predictable monthly housing expense that can benefit your budget in the short term, but you'll also gain equity as your home appreciates in value and you make your monthly mortgage payment. As Freddie Mac says:
"Building equity through your monthly principal payments and appreciation is a critical part of homeownership that can help you create financial stability."
It Can Grow Your Wealth
Because of your growing equity, you can build your net worth as a homeowner. And when you compare the difference in net worth between a renter and a homeowner, it's clear that owning a home truly offers a great way to build your long-term financial position.
According to the latest data from NAR, the median household net worth of a homeowner is roughly $300,000, while the median net worth of renters is only about $8,000. That means a homeowner's net worth is nearly 40 times that of a renter.
Bottom Line
Homeownership is truly a way to find greater satisfaction and happiness and to build financial freedom. If National Homeownership Month has you dreaming about purchasing a home, then let's connect to begin the process today.
The market is seeing some surprising turns. Days on market went down slightly last month, but list-to-sales ratios are still above average. These, in addition to other often overlooked factors, means that strategic shifts are happening for both buyers and sellers. Whichever side you are on, take a look at this month's Market Update to see what you should be aiming to do. Then call us so we can work together to create the best plan for you!
Stay tuned for our June Market Minute in the next few days.

– Matt , TREC #0754454