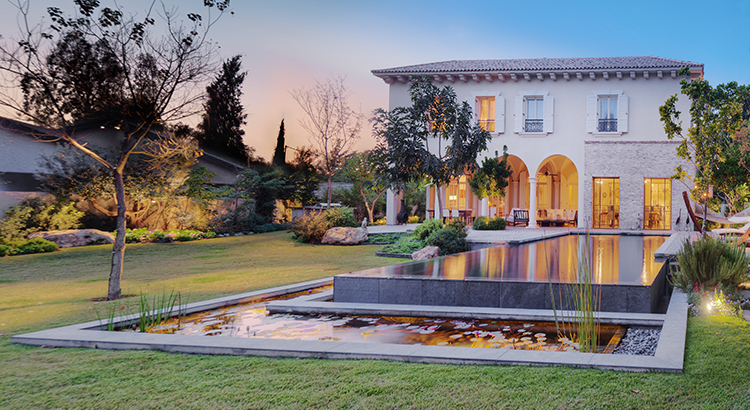 As people realize their needs are changing, some are turning to luxury housing to find their dream home. Investopedia helps define what pushes a home into this category. In a recent article, they point out that a luxury home isn't only defined by its price. Location is also an important factor. It could be a condo at a desirable city address, a spacious home on the water, or one with access to luxury activities like arts and entertainment, high-end shopping and dining, and more. The home itself will also boast some of the finest features available.
According to the Luxury Market Report from the Institute for Luxury Home Marketing, there's been a substantial increase in how many buyers are purchasing luxury homes over the past two years. It says:
". . . North America recorded the fastest growth of demand during the first year of the pandemic. Also, demand has . . . consistently increased, and even in April 2022, we saw a higher volume of sales compared to 2021."
If you own a luxury home, it could be a great time to list your house today while demand is so high. But first, let's understand where the demand is coming from.
What's Driving the Heightened Buyer Demand for High-End Homes?
The same report says more people have reached a certain net-worth threshold, and that's contributing to the increased interest in luxury housing:
"In 2020, we saw a 2.2% growth in the number of individuals with wealth of over $5 million in net value, but in 2021 that number grew by an outstanding 19.8%.

This total increase has resulted in the introduction of over 660,000 new individuals into the high net-worth bracket, which, combined with the existing affluent looking to both diversify and add new properties to their portfolio, provides a true insight into why the demand for luxury properties skyrocketed during 2021 and into 2022."
So, if you're looking to make changes to your real estate portfolio or are looking to sell your current house, it may be a great time to list and benefit from the high demand for luxury homes today.
Bottom Line
If you own a luxury home and want to know how strong demand is in your area, let's connect so you can capitalize on current market conditions while buyer demand for upscale homes is so high.
As the real estate market changes, it's important to have a running start on your home buying journey.
Here are three things to keep in mind — from mortgage rates to buying power — as you navigate the housing market.
What's going on with mortgage rates?
As consumers, we have been spoiled with historically low interest rates that held out for an uncommonly long time. As interest rates begin to fluctuate, it is common to feel concern, especially for first-time home buyers.
Understanding the cause and effect behind rate increases can help reduce worry over market changes. Interest rates directly influence a buyer's buying power. Real estate agents can help you understand what this means and what steps you can take to better prepare for it.
I often advise clients to check with the financing institution with whom they have a working relationship. This institution will already have your financial history and a personal gain in maintaining your business. They are best equipped to help you understand your buying power.
Know your buying power
Increased interest rates will increase mortgage payments, and this ultimately influences how much buying power you have. Knowing your buying power is an important factor when it comes to entering the housing market.
It is especially important to understand what you can afford monthly (in terms of payments) and how much of a down payment you need to get the monthly payments where you need them. Many people would rather look for lower costs vs. having to produce more of a down payment, but it is always good to have options.
Don't be afraid to shop lenders
I have a working relationship with several lenders, and I encourage my clients to shop around for the best rate when going through the pre-approval process. A home is one of the largest purchases you will ever make, and even though refinancing is an option later down the road, you should feel confident in your purchase and the process of paying it off for the foreseeable future. Plus, it is always in the buyer's favor to come to the market prepared.